Are you tired of having the area around your front door cluttered? Below you will find 7 Entryway Storage Solutions to tidy up the area.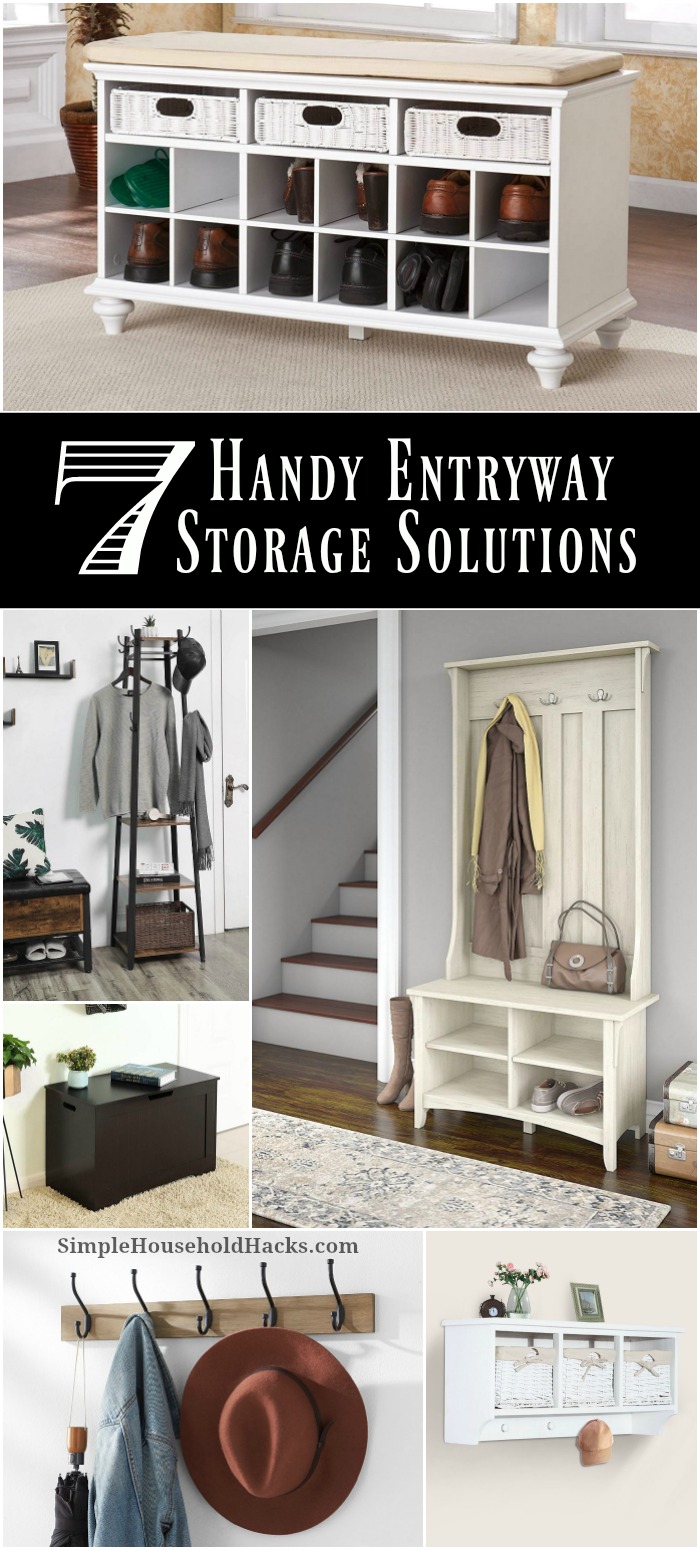 Having an organized entryway can help your mornings run smoother. If you have a place to put things when you walk in the door and a place to stage the items you and your family need each day, you will not only keep your foyer cleaner, you will save time in the morning looking for things.
7 Entryway Storage Solutions To Simplify Your Life
With so much traffic going in and out, your home's entryway can quickly get messy. To make sure it stays organized through all the hustle and bustle, you'll need an organizational plan. Start by taking a good look at the space and taking an inventory of all the stuff that needs to be stored there. Then consider adding one of these awesome entryway storage solutions to the room. We have several entryway shoe storage ideas as well as storage options for outerwear, backpacks, and miscellaneous items.
Hall Tree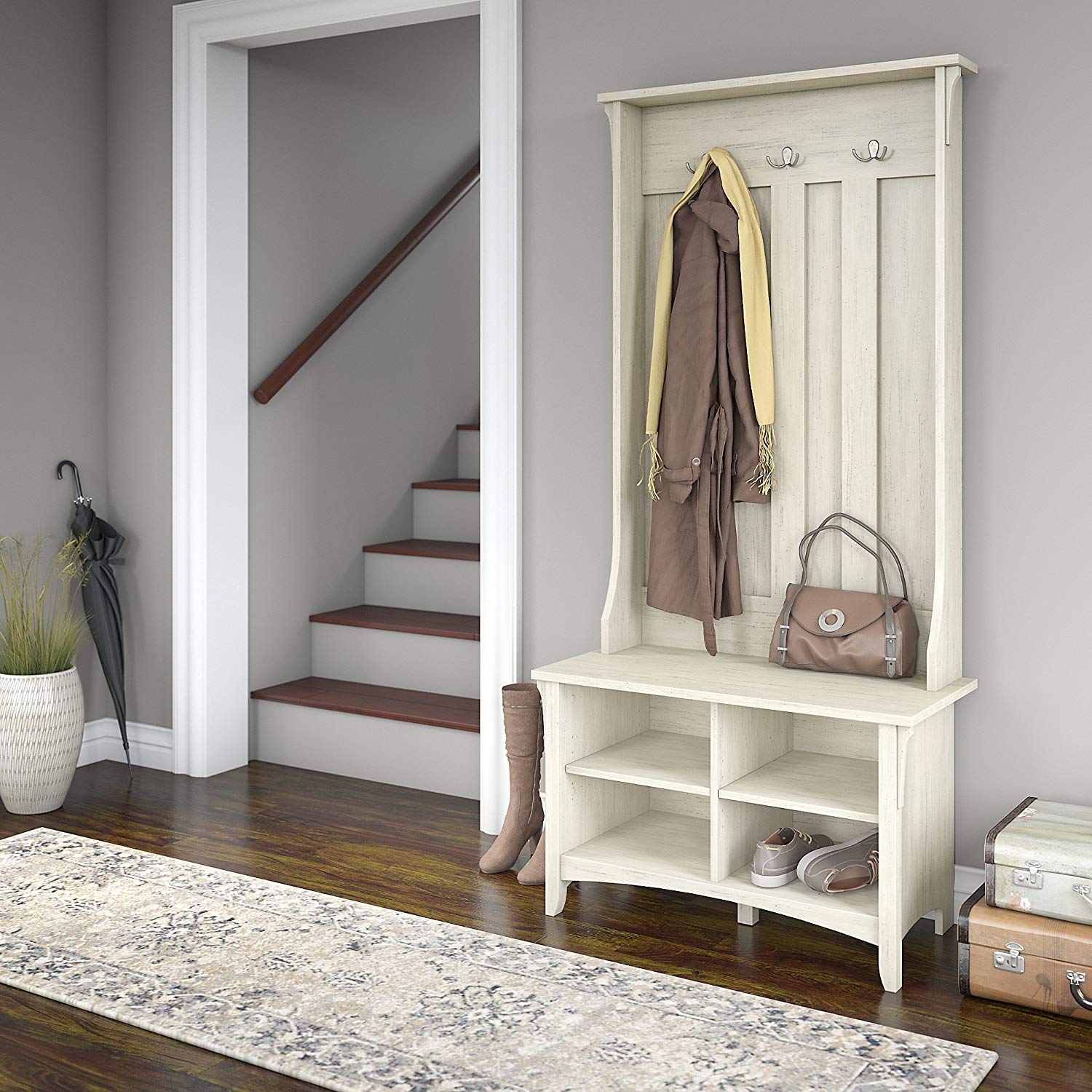 If you have space, one of the best options for entryway storage is a hall tree. With a shoe storage bench and hooks for hanging coats and bags, you'll have all the storage space you need in this entryway storage solution.
Entryway Storage Bench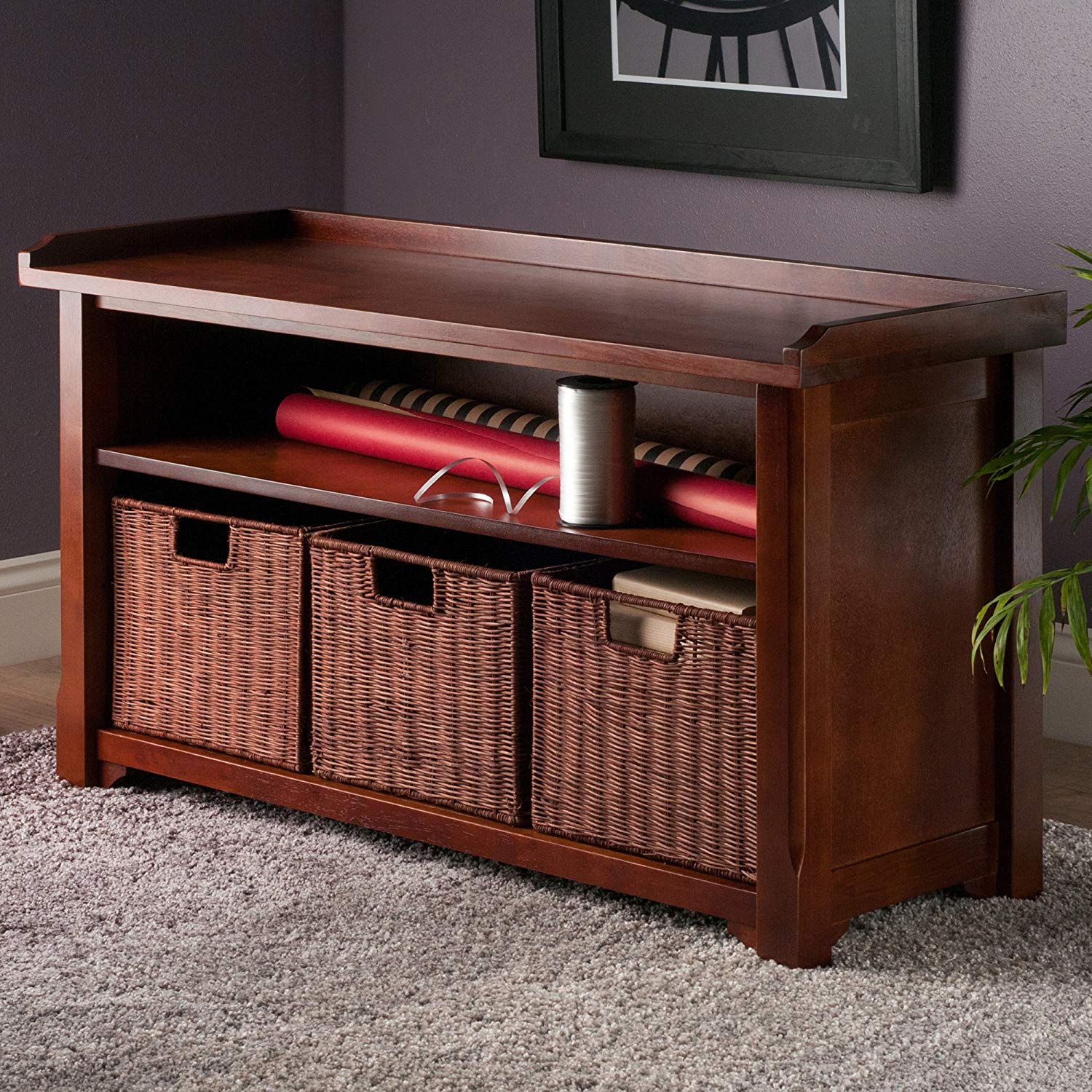 A storage bench is a great option for the entryway of your home. In addition to providing a lot of extra storage space, it will also provide seating – perfect for putting on shoes or resting items as you prepare to leave. And with additional storage baskets inside a set of cubbies, you can easily hide away unsightly items, like extra shoes or sports gear.
Coat Hooks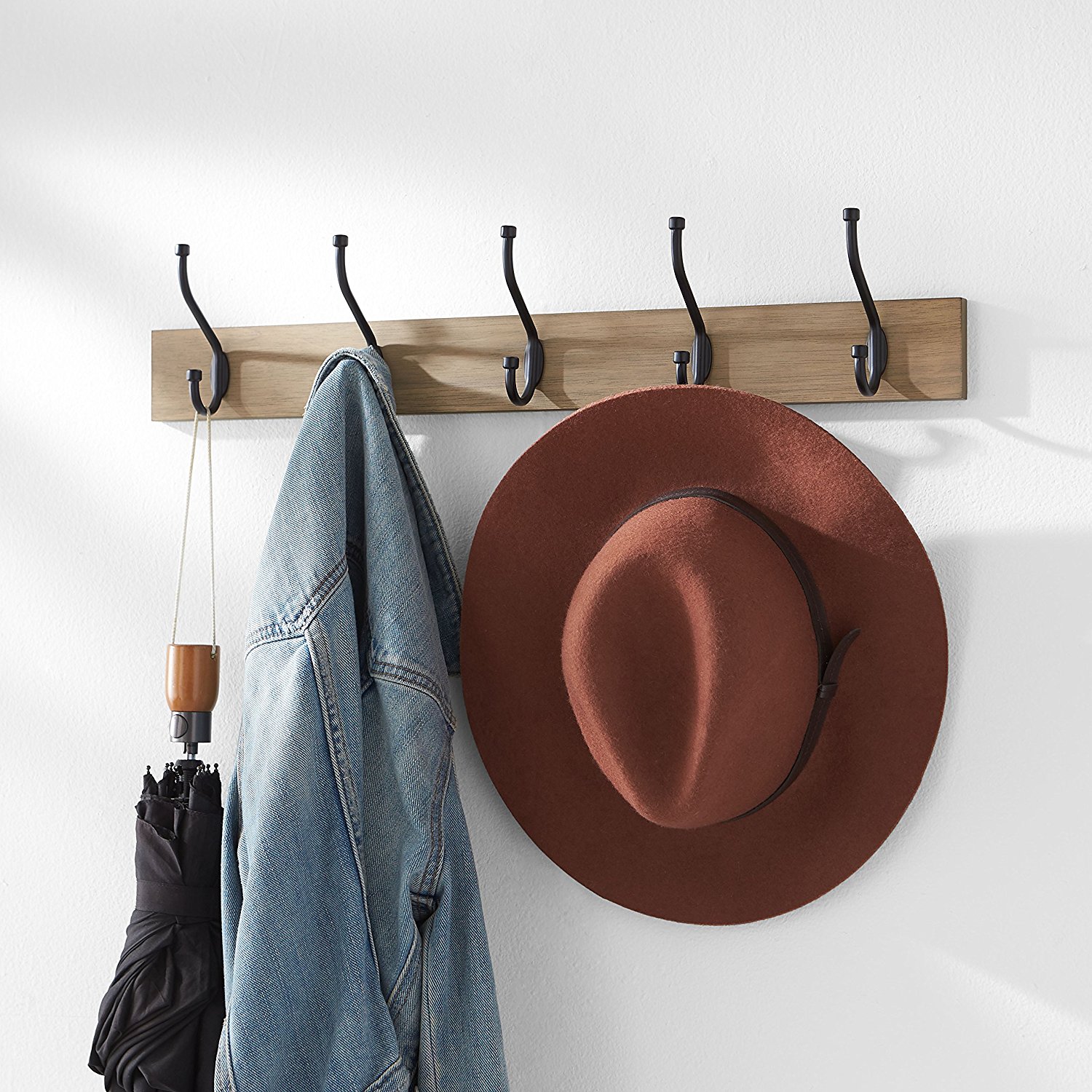 If your entryway is tiny and storage space is a problem, consider adding a simple set of coat hooks near the door. This is an inexpensive storage option. If you are handy, you can make your own DIY Coat Rack. These hooks will help keep your family's coats organized, helping you tackle a little bit of the clutter near the doorway.
Storage Chest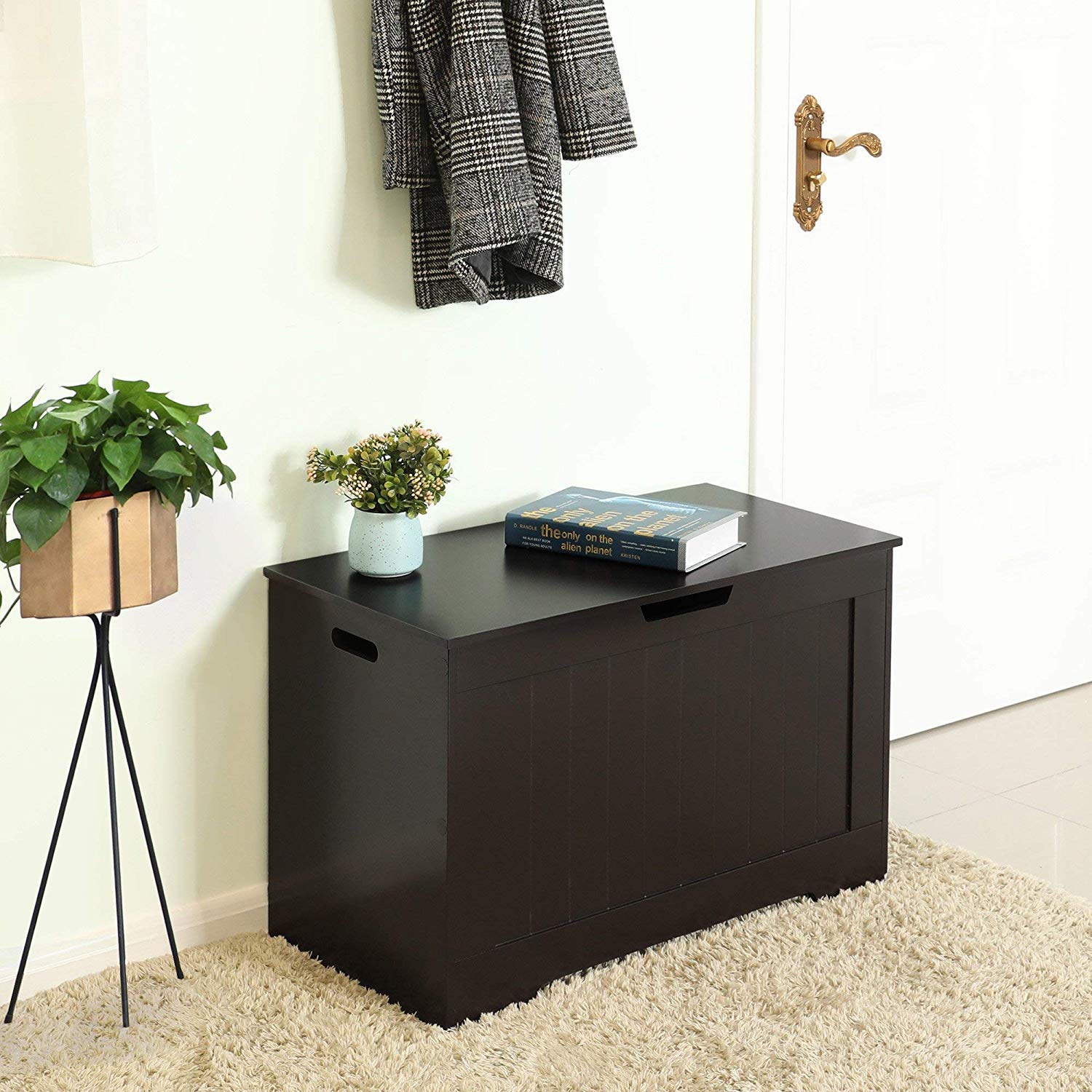 For a place to toss extra clutter in your entryway, consider adding a storage chest. This space-saving storage option is great for hiding shoes, sports equipment, or backpacks out of sight when they're not in use. And when the lid is closed, it also works well as a seat for putting on your shoes as you prepare to leave the house.
Entryway Bench with Shoe Storage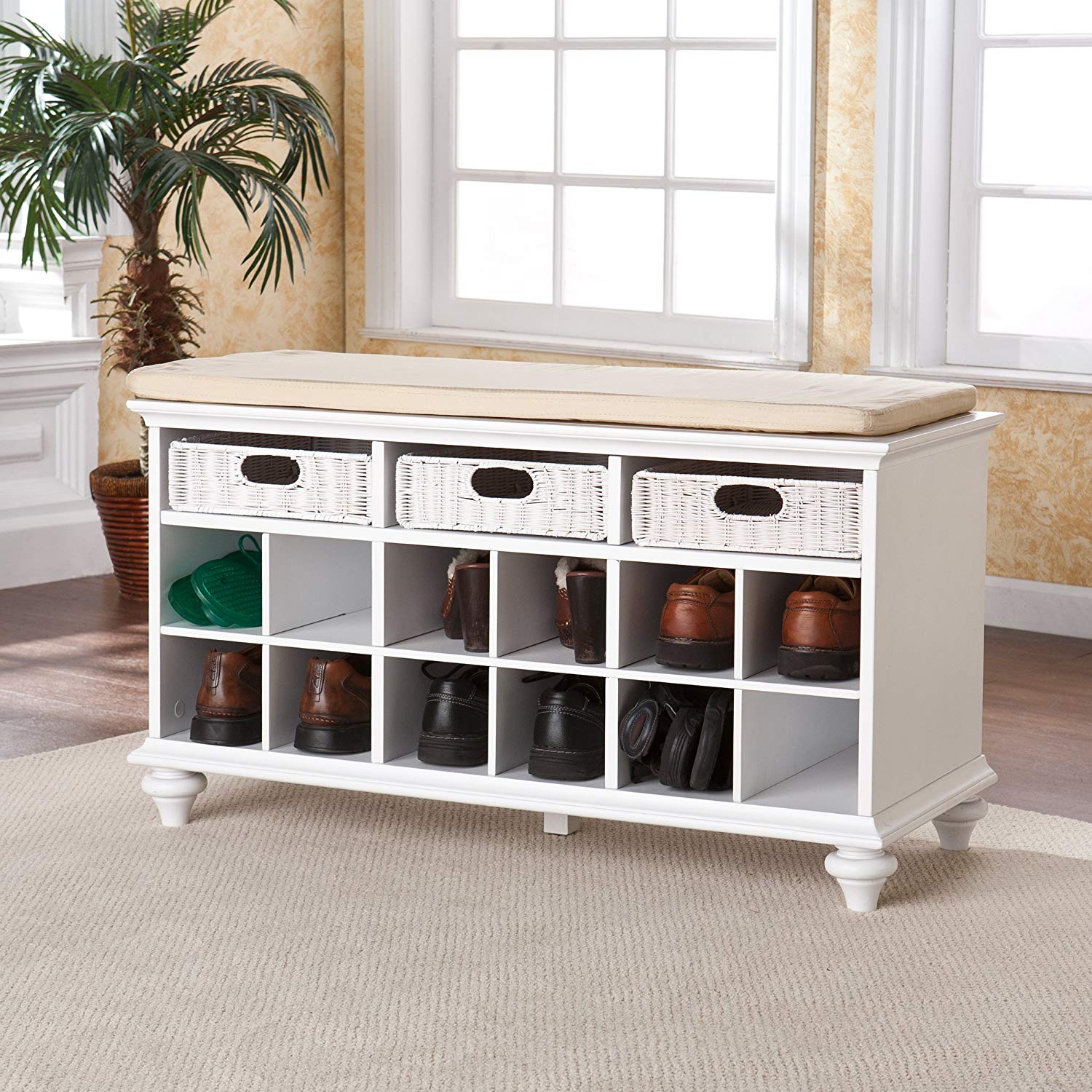 If shoe clutter is a problem in your home's entryway, a shoe storage bench specifically designed to store shoes is a great choice. You'll love the individual cubbies perfectly size for a pair of shoes, along with the comfortable cushion on top.
Floating Shelf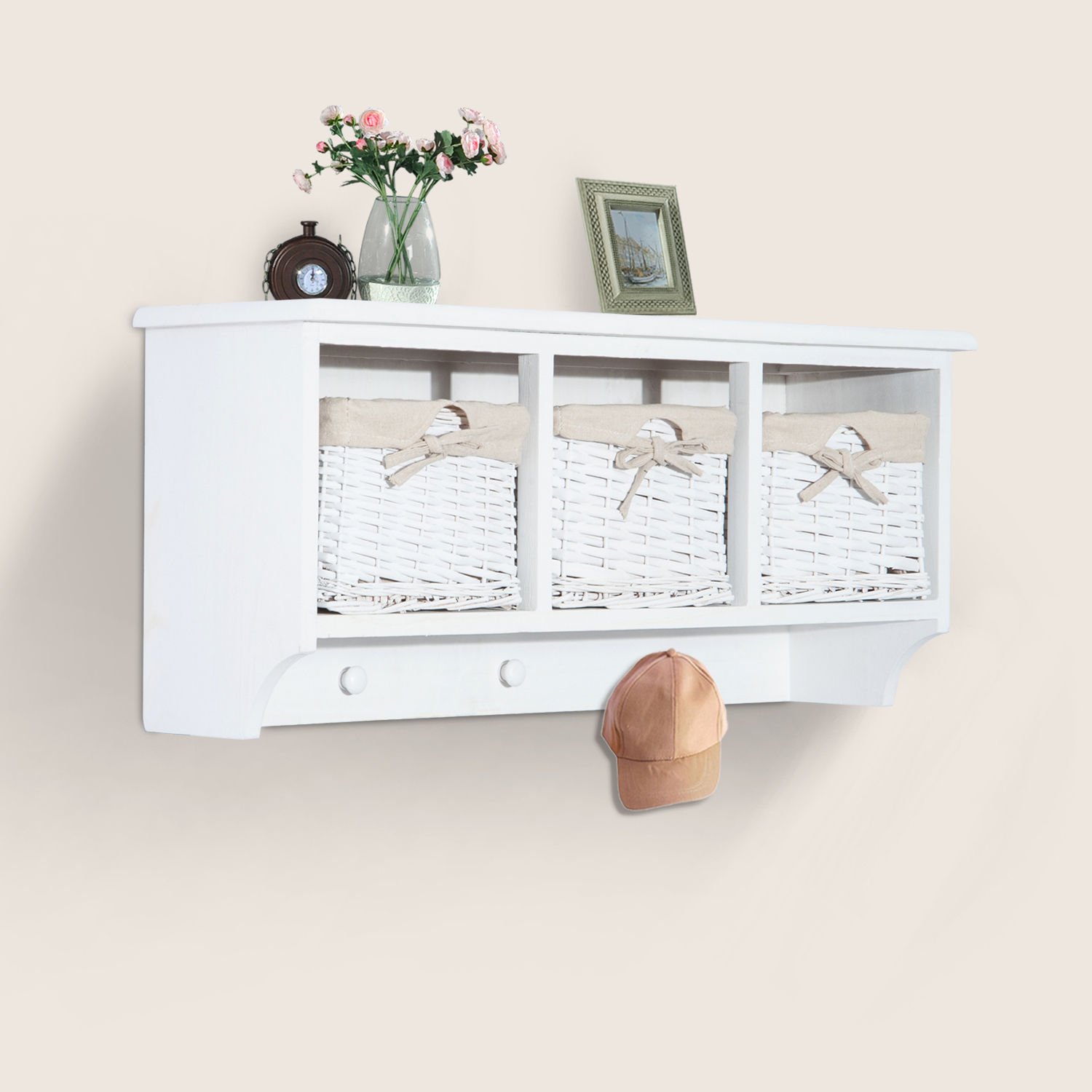 A floating storage shelf is another great option for a small space. This shelf with storage cubbies and baskets will help your family's small items, like your keys, organized near your door, along with creating a space to hang coats and bags as you enter.
Coat Stand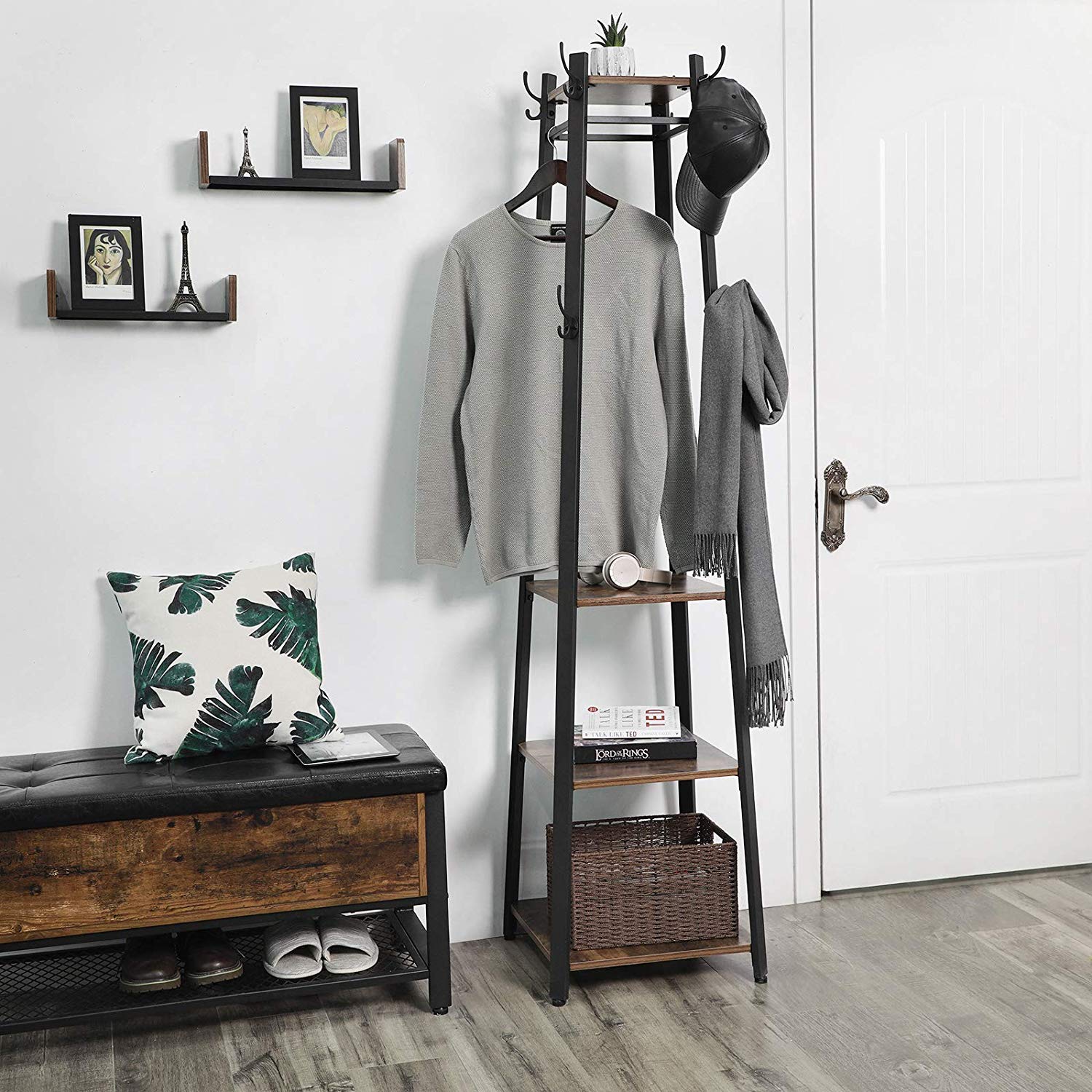 You can't go wrong with a classic coat stand in your home's entryway. Choose one with shelving if you would like some additional storage in your entry hall. You'll be able to hang your family's coats and bags, along with storing additional items that may be cluttering your entryway.
No matter how small or how large your foyer is, there are at least a few storage solutions that should work for your space.
More Organization Ideas
Marie Kondo Organization Hacks