Dusting is not a favorite chore, at least of mine, but I have discovered some Dusting Hacks, tips, and tricks to make it easier.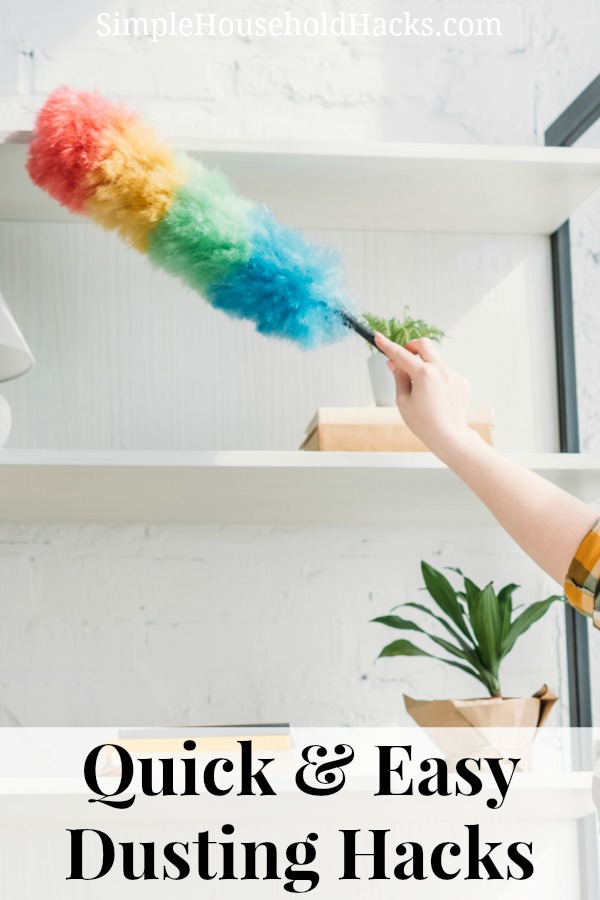 These Dusting Hacks are some tricks I have learned over the years that make dusting easier and help you do a more thorough job dusting in the places you may be neglecting to dust or just don't know how to tackle.
Dusting Hacks: Tips to Make Dusting Easier
General Dusting Tips
Top Dusting Tip:  This is the one that makes all the other hacks! Dust from top to bottom, maybe you already do this, maybe the light is going off in your head right now but it makes your work easier.
If you have pets be sure to wash and brush them often, this will cut down on the pet hair that adds to your dusting.
Change your air conditioner and heater filters regularly. Consider upgrading from the cheaper filters to higher quality filters to capture more dirt, dust, and allergens.
Unique Dusting Tricks
Trouble reaching high places? Use an extendable electrostatic duster or place a microfiber cloth over the end of a broom and secure the towel with a rubber band to dust the ceiling and walls.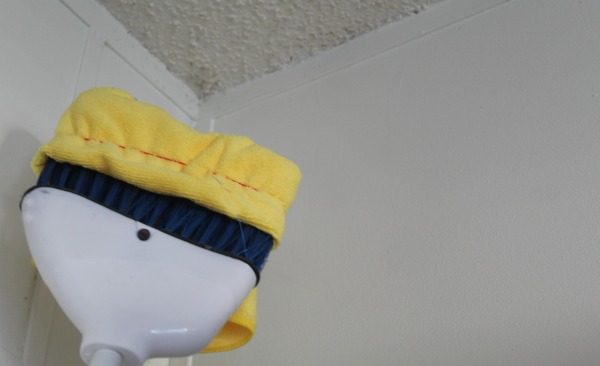 Save old mismatched socks for dusting, when you are done you can just toss them in the wash. This is an especially great hack for the hands of little helpers.
Place an old pillowcase over each fan blade, grip it with your hands and drag it down to the end. When you are done shake the collected dust outside and then toss the pillowcase in the washer.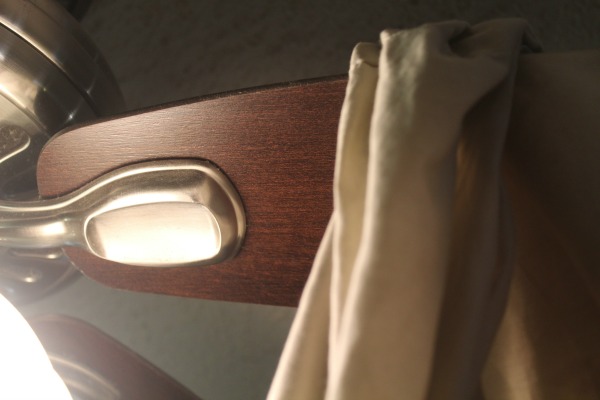 One thing you may not think about dusting is your curtains and drapes. Fabric attracts dust and all the fabric at your windows may be contributing to the vicious dust cycle so use the attachments for your vacuum, microfiber cloths, or lint brushes to clean them up.
Dust also builds up in the bathtub and shower in the little-used guest bathrooms. Use a vacuum with an attachment to quickly vacuum up the dust.
Use Window Blind Dust Cleaner with Microfiber Sleeves to quickly dust your blinds. If you don't have a window blind cleaner, wrap each side of a pair of tongs in a microfiber cloth with rubber bands and use it to dust between blind slats.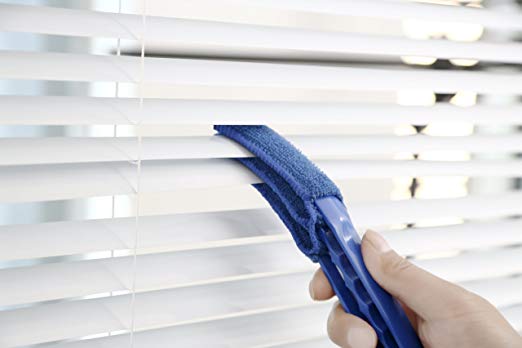 Use a lint roller to collect dust and pet hair off curtains, couches, and lampshades.
Use small paintbrushes to dust knickknacks and other small decor items.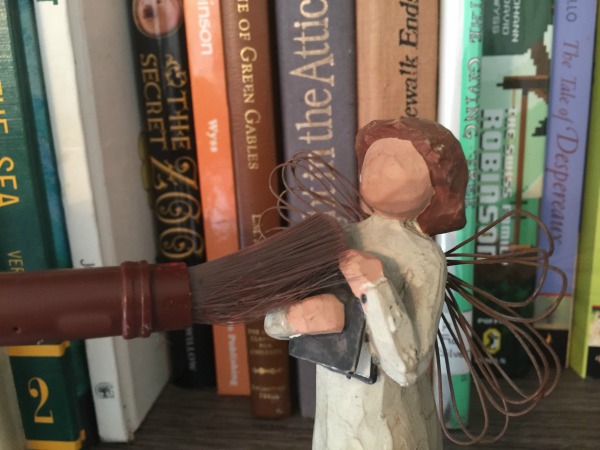 Run out of Swiffer dry dusting pads for the floor? Cut flannel pieces to the same size and use them to collect dust, dirt, and pet hair. Toss them in the laundry and reuse when you are done. Here are tips on making flannel Swiffer pads and homemade Swiffer Solution.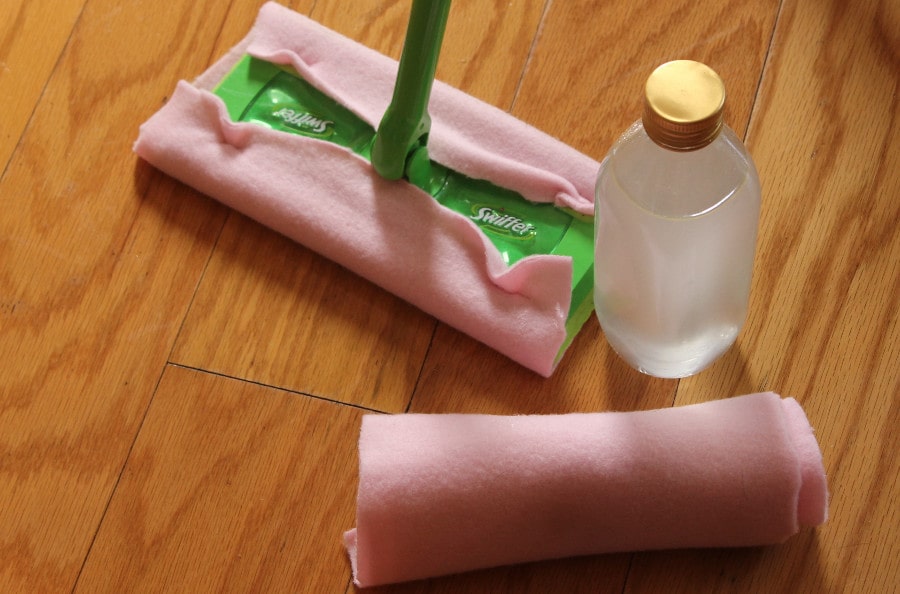 Use Canned Air to Dust
Use canned air to blow the dust off the of grates of intake and discharge vents.
Unplug electronics and use canned air or a hose attachment to dust the vent over the motor. This is how a lot of expensive electronics burn up, overheating from the dust build up.
Tips for Preventing Dust
After you clean the baseboards wipe them down with a dryer sheet to help repel dust and you will be able to go a little longer between cleanings.
Once you have dusted your vents well polish them with turtle wax to help dust slip off.
What is your favorite dusting hack?
More Household Cleaning Hacks:
How to Clean a Stainless Steel Sink