Here are DIY face mask patterns and tutorials to help you make face coverings for your whole family.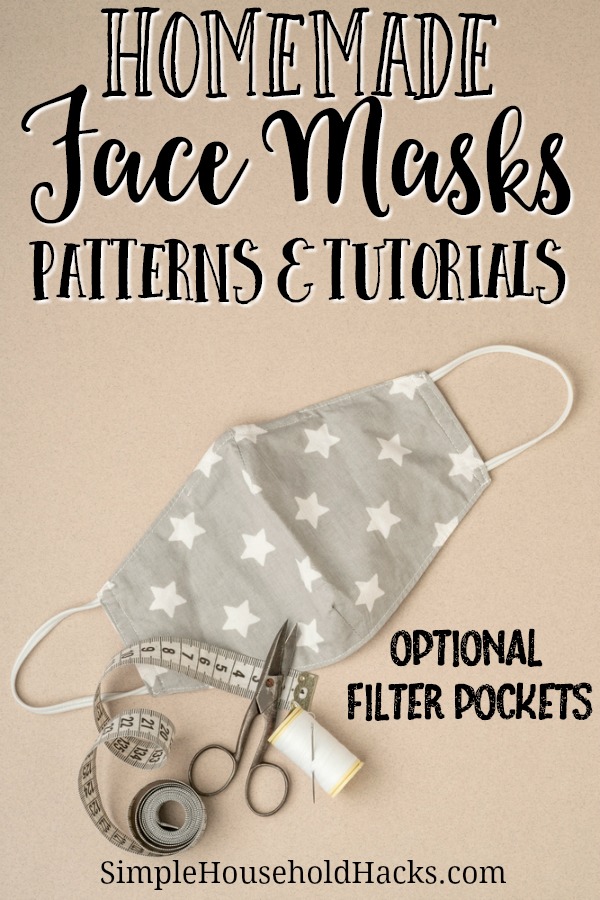 It looks like we are going to be required to wear face masks for a while more. If you are like me, you are getting tired of washing out your mask each night and want to add more cloth masks to your rotation so you can skip of day of mask washing when time is short.
I realize we can buy masks. I ordered some extra masks for my husband who is an essential worker several weeks ago, but I am still waiting on them. So it is time for me to pull out my sewing machine and thread.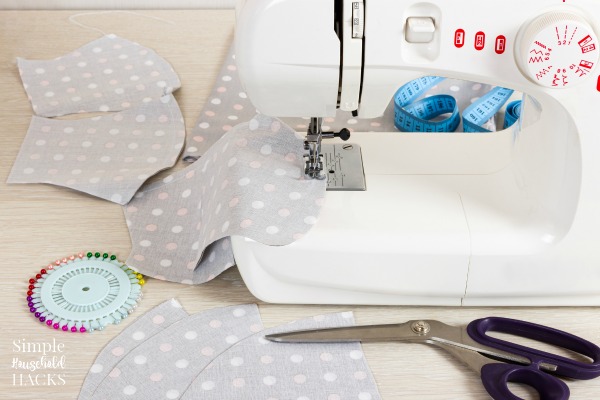 Choosing Fabric for Face Masks
There are so many fun fabrics you can choose from to make homemade face masks. When choosing fabric, you want to find a fabric that has a tight weave. You also want to choose a material that won't bleed in the wash.
In a recent study, researchers found that a layer of tightly woven cotton (00 threads per inch) plus two layers of chiffon, made from polyester and spandex, seemed to be the most effective material combination. The combination filtered out 80–99% of the particles, depending on their size.
Other material combinations that researchers found perform well are:
Tightly woven cotton plus natural silk or flannel
Cotton quilt with cotton-polyester batting
The researchers believe that the combination of a fabric with a tight weave, such as cotton, and one that can hold a static charge, such as silk, are probably effective because they provide a double barrier: mechanical and electrostatic.
However, if you just have a woven cotton fabric, using 2 – 3 layers of it, can improve the efficacy.
Pre-wash and pre-shrink the fabric for your mask before it is sewn, so it doesn't shrink in the wash.
DIY Face Mask Patterns
We have rounded up a variety of DIY Face Mask patterns for you to choose from if you need more masks for your family. Many of the patterns come in multiple sizes allowing you to make masks for everyone in your family.
DIY Face Mask Patterns with Filter Pockets
Add a filter pocket to your mask if you want more protection. Below you will find face mask patterns with filter pockets.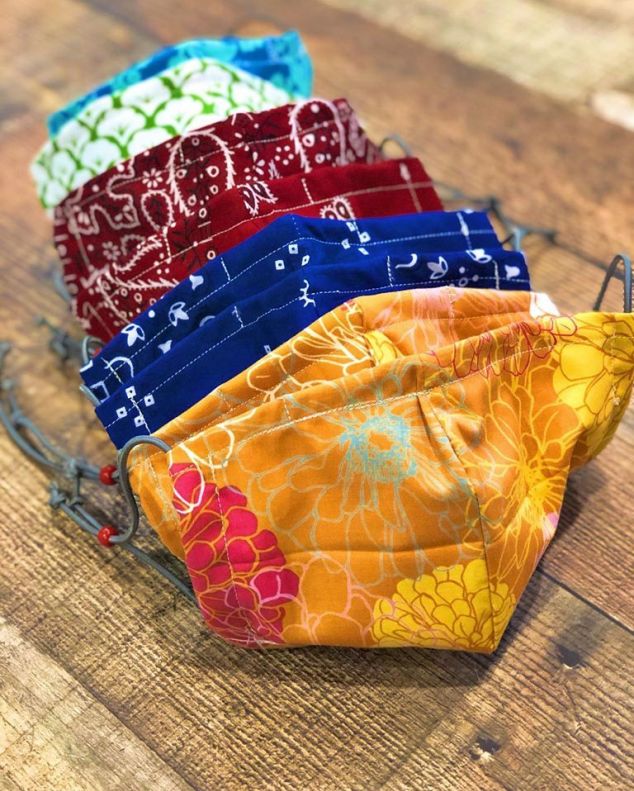 Best Fit Face Mask Tutorial – This mask is more form-fitted onto the face than most homemade masks. It has adjustable elastic ties around the ears to fit a wider variety of faces. It can be made with a filter pocket or without.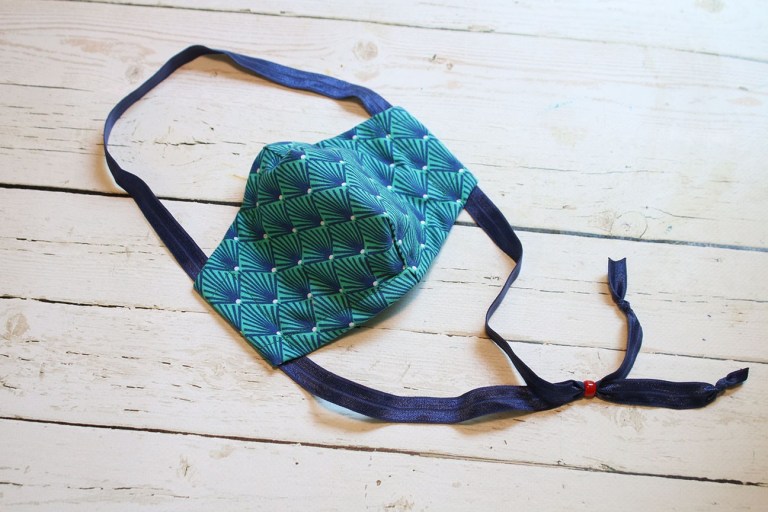 Most Comfortable Face Mask Pattern – This mask is helpful for: children, people who wear glasses, people who wear hearing aids, people with sensitivity issues, workers who see people on and off during the day, medical professionals who don't want anything on their ears, and people who want to wear the mask around their neck when not needed.
3-D Face Mask Pattern – This 3-D mask template will make a protective face mask that doesn't sit tight across your face for more comfort and breathability. It comes in multiple sizes from toddler to adult.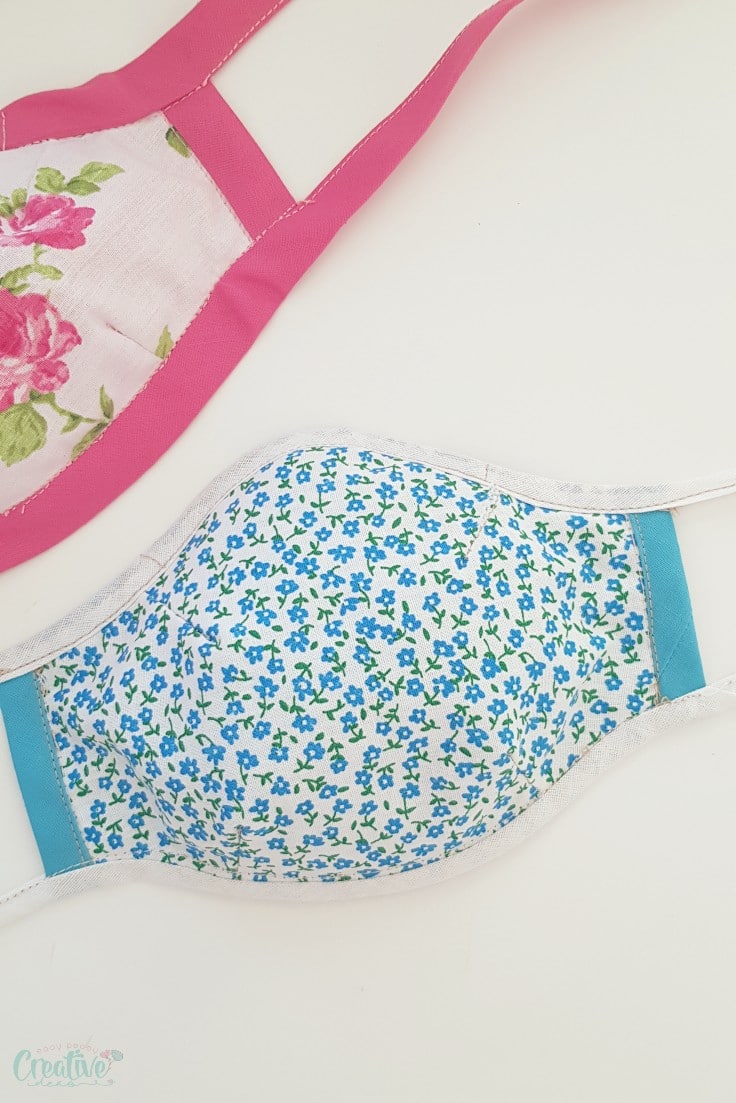 No-Elastic Fabric Face Mask Pattern with Filter Pocket – This is pattern is perfect if you are having a hard time finding elastic in your area.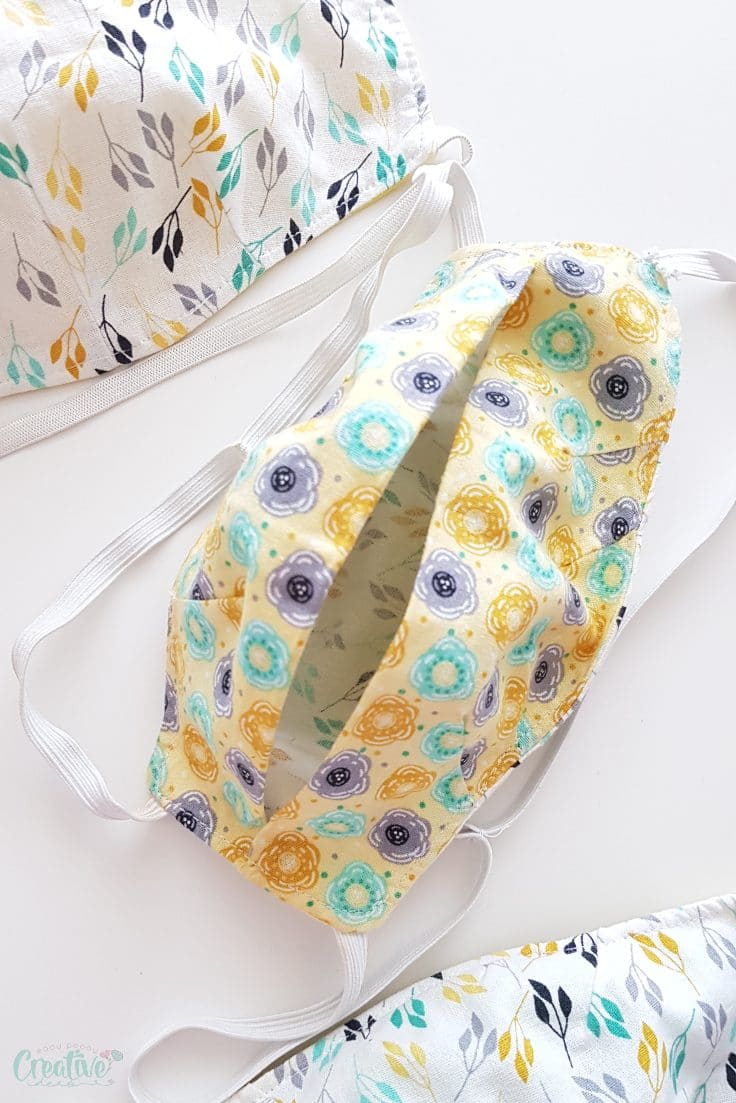 Fitted Face Mask Pattern with a Filter Pocket – Make a triple-layer cotton face mask with a filter pocket using this easy fitted face mask pattern.
DIY-T-Shirt Face Mask Tutorial
This tutorial will show you a quick and easy to make a face mask out of an old cotton shirt. You can make this mask without sewing.
More Face Mask Tips
How to Keep Glasses from Fogging While Wearing a Mask
Face Mask Pattern with Nose Wire and Filter Pocket 
Getting Your Disabled Child to Wear a Mask